Solar Bear - Deaf Youth Theatre

Solar Bear is made up of a team of professionals and freelancers who are committed to making the arts inclusive and accessible for everyone and who understand the benefits of creativity and participation in building confidence, encouraging well-being and bringing enjoyment into peoples lives.

On the website you can find out details about current productions, events, workshops and how to book tickets. You can also access information about past productions and view the gallery of photographs and videos.

Please visit the website for more information.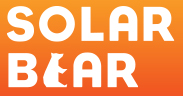 Address:
The Arches ,
Glasgow ,
G2 8DL
Map: View Online Map
Tel: 01412213240